Trusted Commercial Roofing Systems
At Shelter Construction Services, we care about your business and want to ensure its success with a reliable and efficient roofing system. We've partnered with GAF and Duro Last to provide our clients with the best commercial roofing products on the market.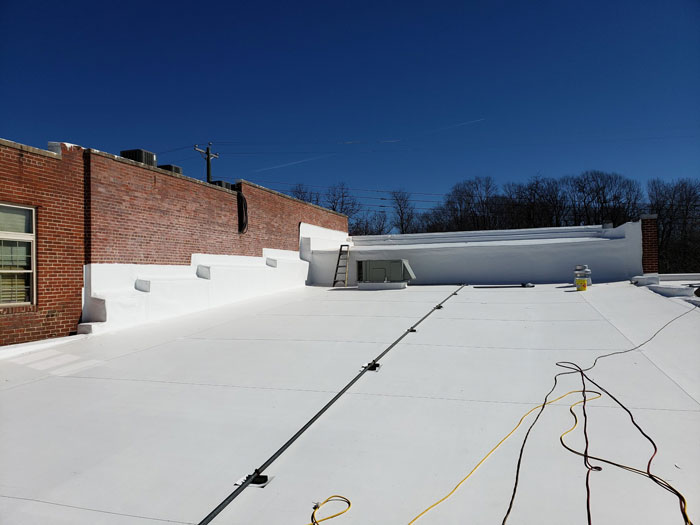 Types of Commercial Roofing We Offer
Each commercial building is unique and should be treated as such. Shelter Construction Services specializes in the installation of a variety of commercial roofing types. Our roofing contractors are certified and trained to take on any roofing task, no matter the scope of the project. Learn more about the different roofing types we offer.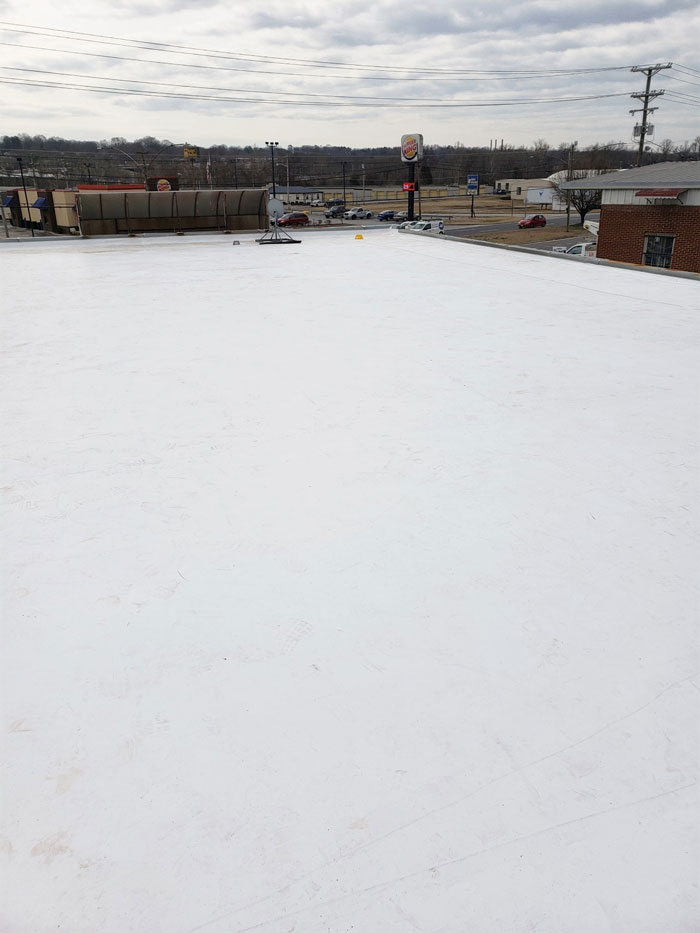 Low-Slope– Also referred to as flat roofing, water is easily guided to drains to minimize pooling of water that can cause potential leaks. We specialize in several commercial low-slope roofing configurations. We will assist in the selection of the low-slope roofing system that's right for your property.
TPO – Thermoplastic Polyolefin (TPO) is a single-membrane system also referred to as rubber roofing because it's flexible like a rubber inner tube. It is installed in large rolls with mechanical fasteners or by fusing seams with heat.
PVC –Polyvinyl chloride (PVC) is a single-ply thermoplastic membrane that is installed with heat-welded seams. It is designed to provide lasting durability by resisting wind, fire, and chemicals.
Custom Metal Roofing – We custom-fabricate sheet metal to fit your commercial roof structure. By customizing each metal roof, we ensure a seamless application and high performance.
Thermal Imaging for Roof Leak Detection
Your business's day-to-day operations depend on your commercial building's condition. That's why Shelter Construction Services provides thermal images with the ability to detect maintenance- and performance-related issues on your facility. Our qualified roofing contractors use this technology to diagnose and treat leaks before they become a major concern. It's also used to locate other potential threats that can cause harm to the integrity of your structure.
Call Shelter Construction Services Today!
Find out what Shelter Construction Services can do for your commercial property. We provide roof repair and roof replacement services with specialty training in custom metal roofing and slate roof installation. Give us a call at (434) 724-8160 or fill out our online form for more information.